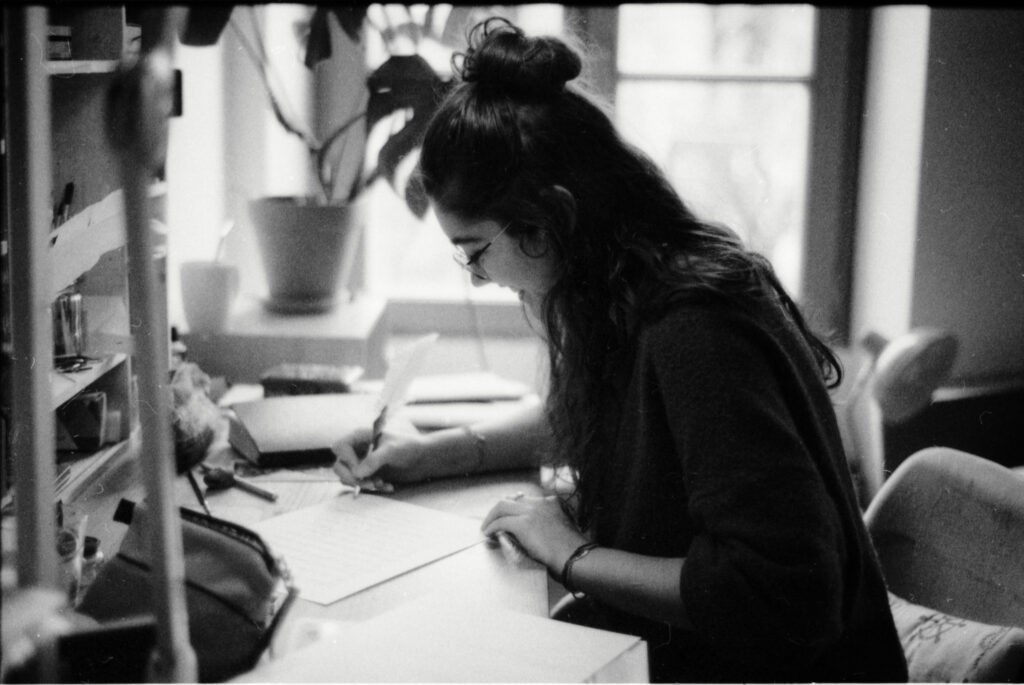 I am Zoé Brochard, the calligrapher and stationer behind Zoezephyyr.
I discovered calligraphy in the shop of the Castelnaud Castle, in Dordogne, France, after a visit ten years ago. I haven't stopped writing since. In love with beautiful writings and beautiful papers, Itake great pleasure in studying the oldest forms of writing and learning a little more every day to master the art of traditional writing. It was in 2019 that I founded the Zoezephyyr workshop, while studying History at university in parallel. Graduated since 2021, I now devote myself fully to this activity.
Zoezephyyr is a calligraphy and craft stationery workshop based in Poitiers, France. Here, the paper is made by hand, sheet after sheet, from recycled fibers with respect for traditional techniques and the environment.
Zoezephyyr specializes in the manufacture of handmade paper for artists, amateurs and professionals, as well as in the design of high-end stationery, mainly for weddings and births.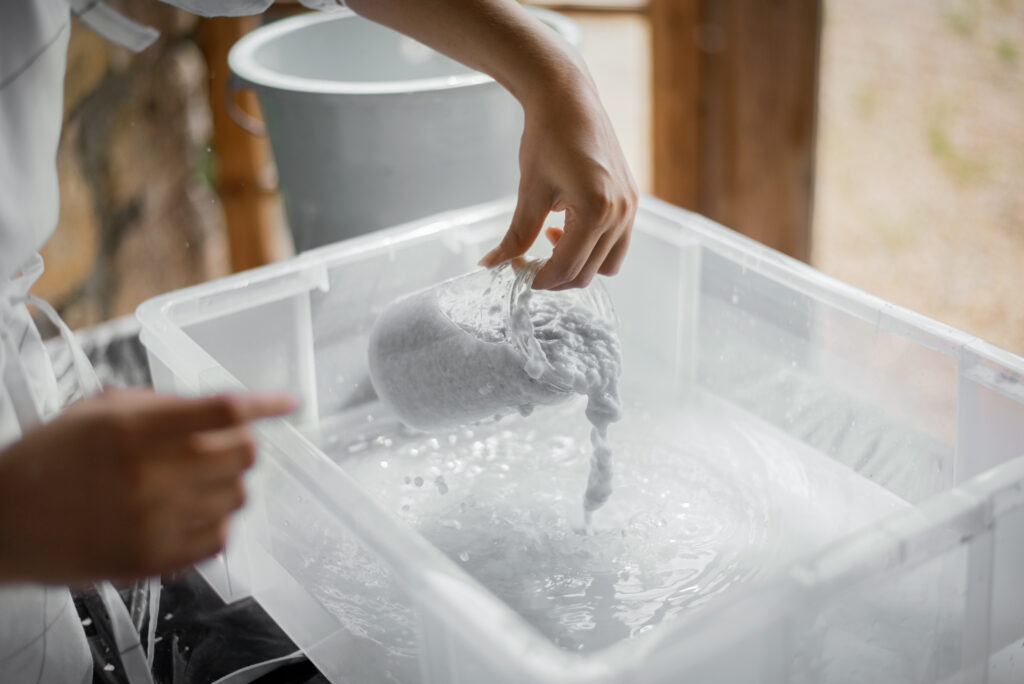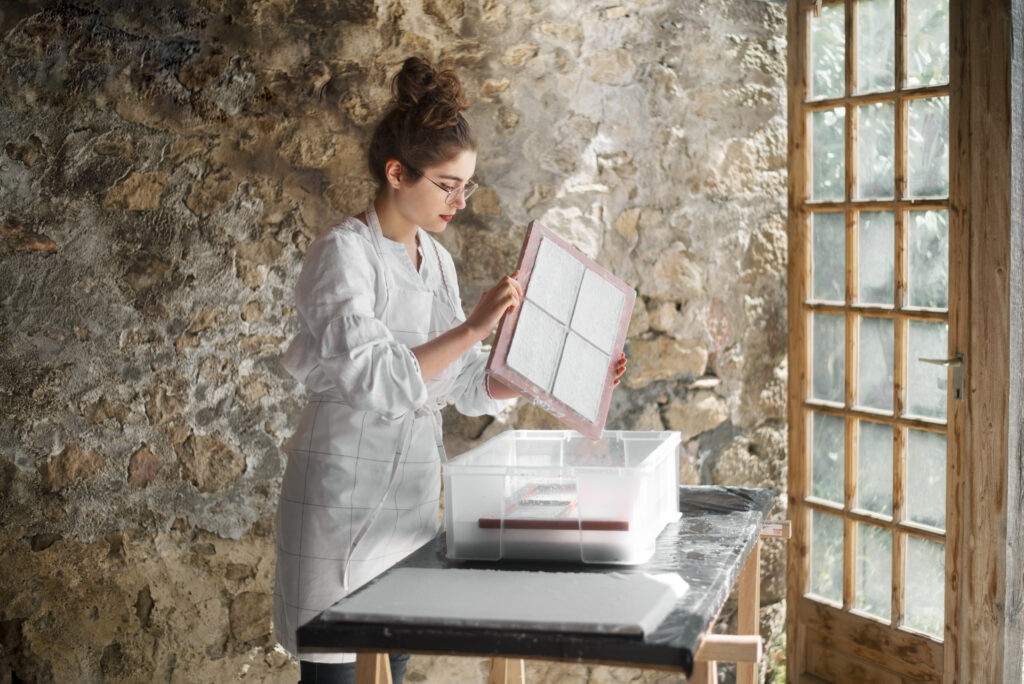 It was in 2019 that I started making handmade paper. My paper is mainly made from recycled paper. It's a small gesture for the planet that turns into a unique, textured piece, perfect in its imperfection. Making handmade paper is a time-consuming and physical process, from developing the perfect pulp recipe, to couching and pressing the paper. Each sheet is made one by one with care.
The workshop mainly uses recycled paper recovered from local businesses and schools to give them a second life.
When other fibers are used, it is only vegetable fibers, such as cotton and flax or very occasionally kozo. The cotton we use for papermaking comes from a portion of cottonseed that is initially discarded by the textile industry.
Our paper is vegan (we do not use animal gelatin), the pigments we use to color our paper are mostly mineral pigments, originating from France and Italy.
Our paper with dried petal inclusions is made with French petals grown in the North of France on a family farm, then picked and dried by hand.
To see what I'm working on at the moment, it's here: