Collections are semi-customizable suites. The design and illustrations of the pieces do not change, but all the texts and titles are modifiable.
Click on a collection to see it in detail. 
Calligraphy style and colors of envelopes, paper, printing ink are up to you. 
From 500€
Le calendrier pour les mariages de 2025 est pour l'instant fermé, il ouvrira en 2024.

Recycled paper is handcrafted in my workshop. This paper is made from 100% recycled paper. It can be colored in a multitude of shades. To know more about this paper and see some colors it's here.
Digital printing.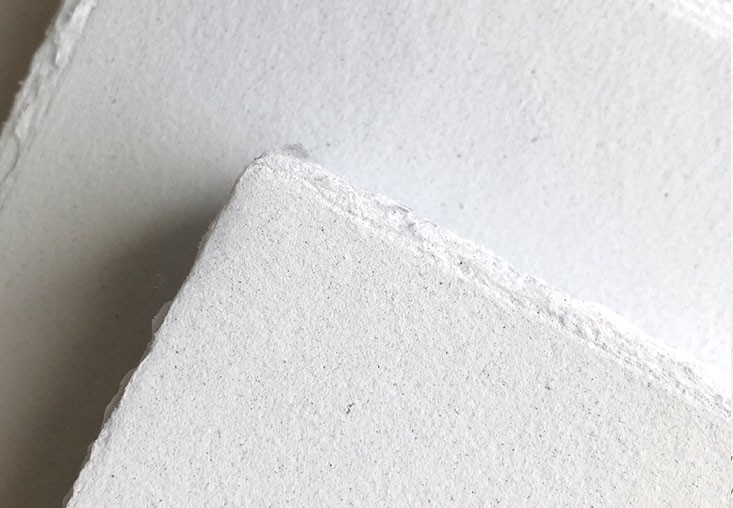 Cotton paper is made from cotton fiber. It's a bright white color and has a very nice texture. The cotton fibers that I use come from waste from the textile industry.  
Digital printing and letterpress printing.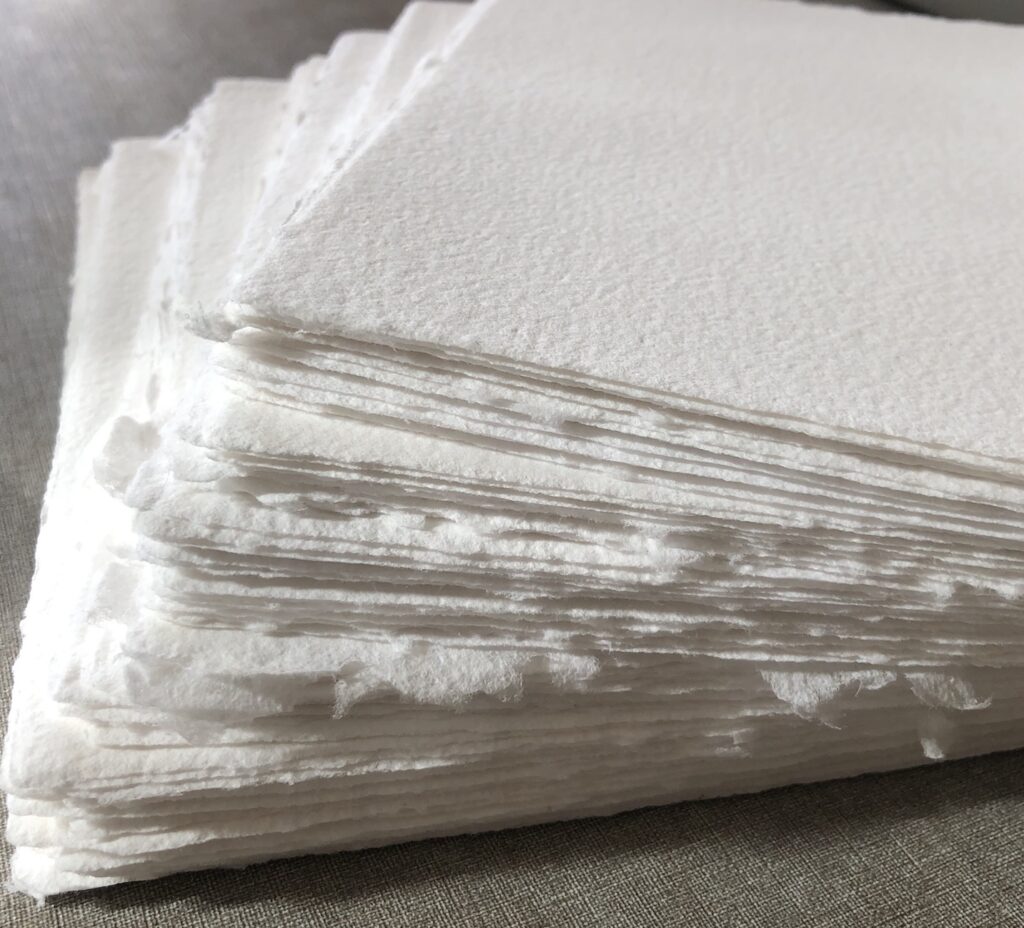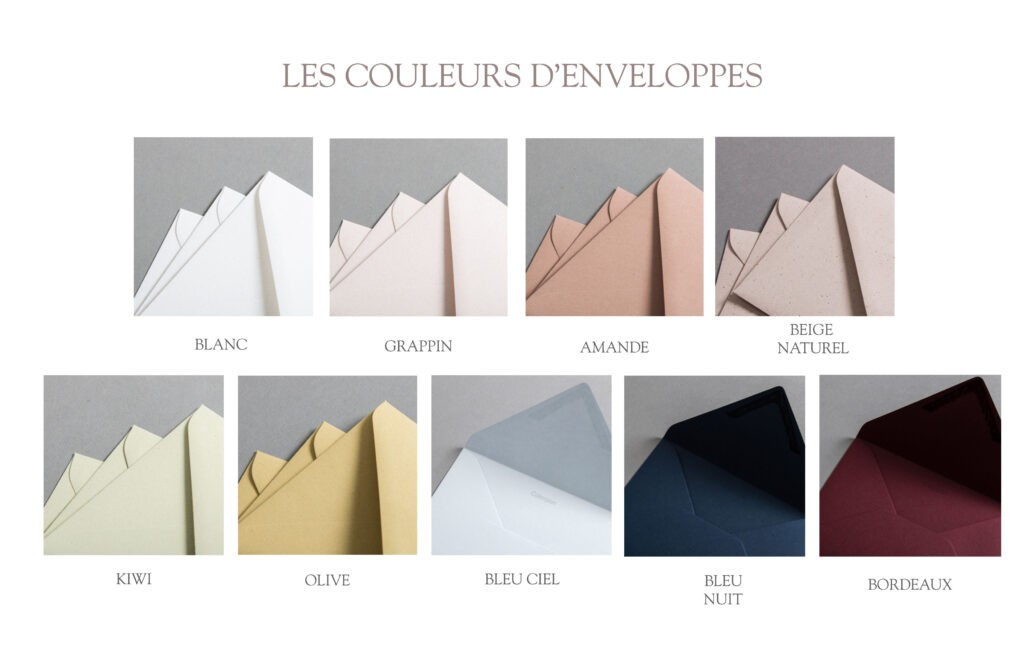 Digital printing is a classic printing technique that allows printing directly from a computer file.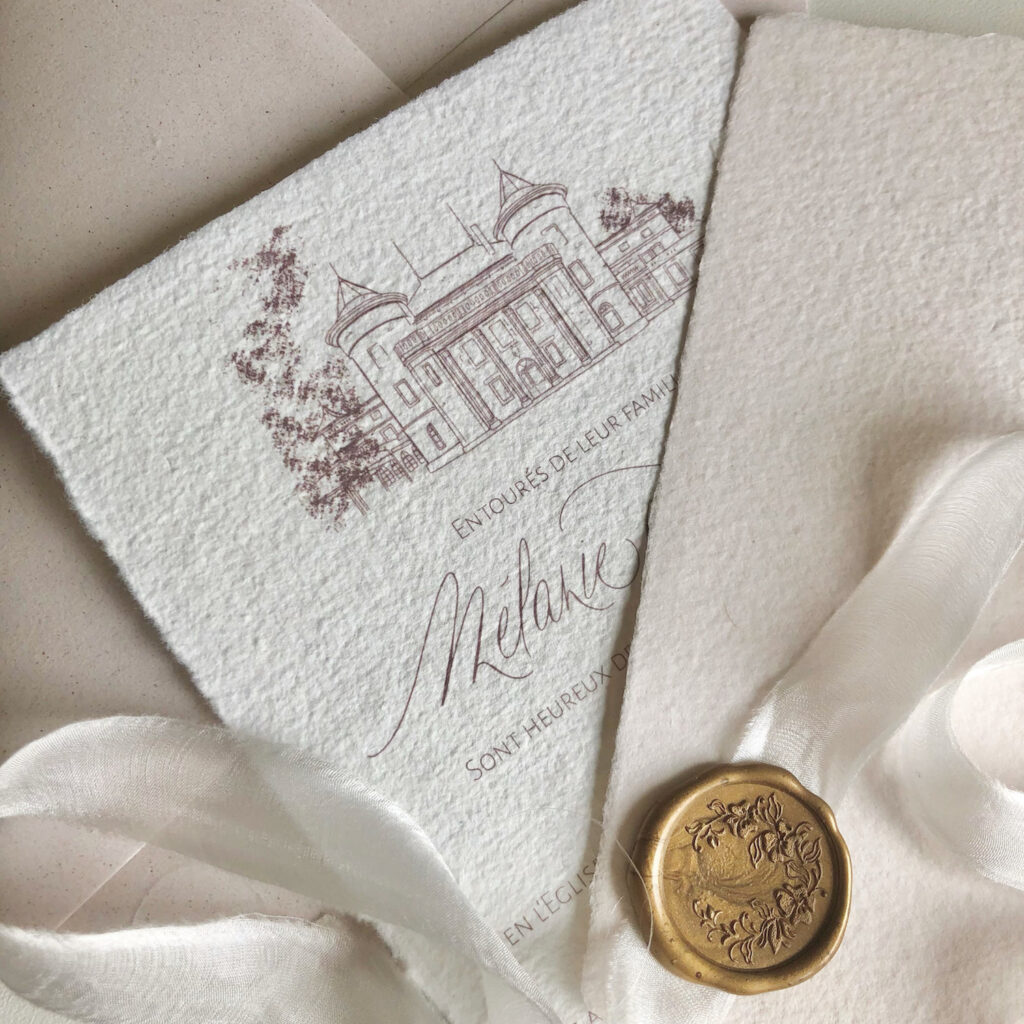 Letterpress printing is a printing technique that uses the principle of relief. The design is reproduced on a plate then printed using a typographic press which leaves an imprint in the paper. To see the process it's here.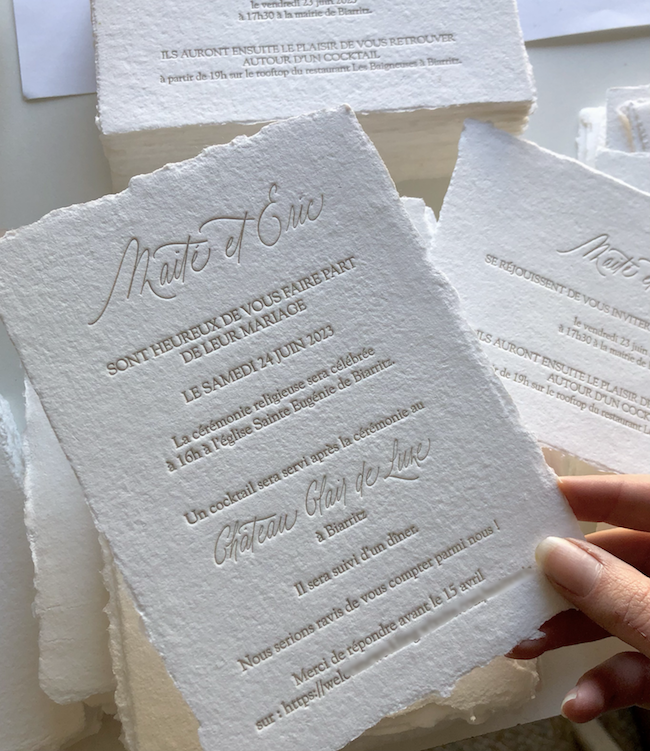 I offer different embellishments to add to your invitations. It's these little details that make your invitations unique and very beautiful keepsake of your big day.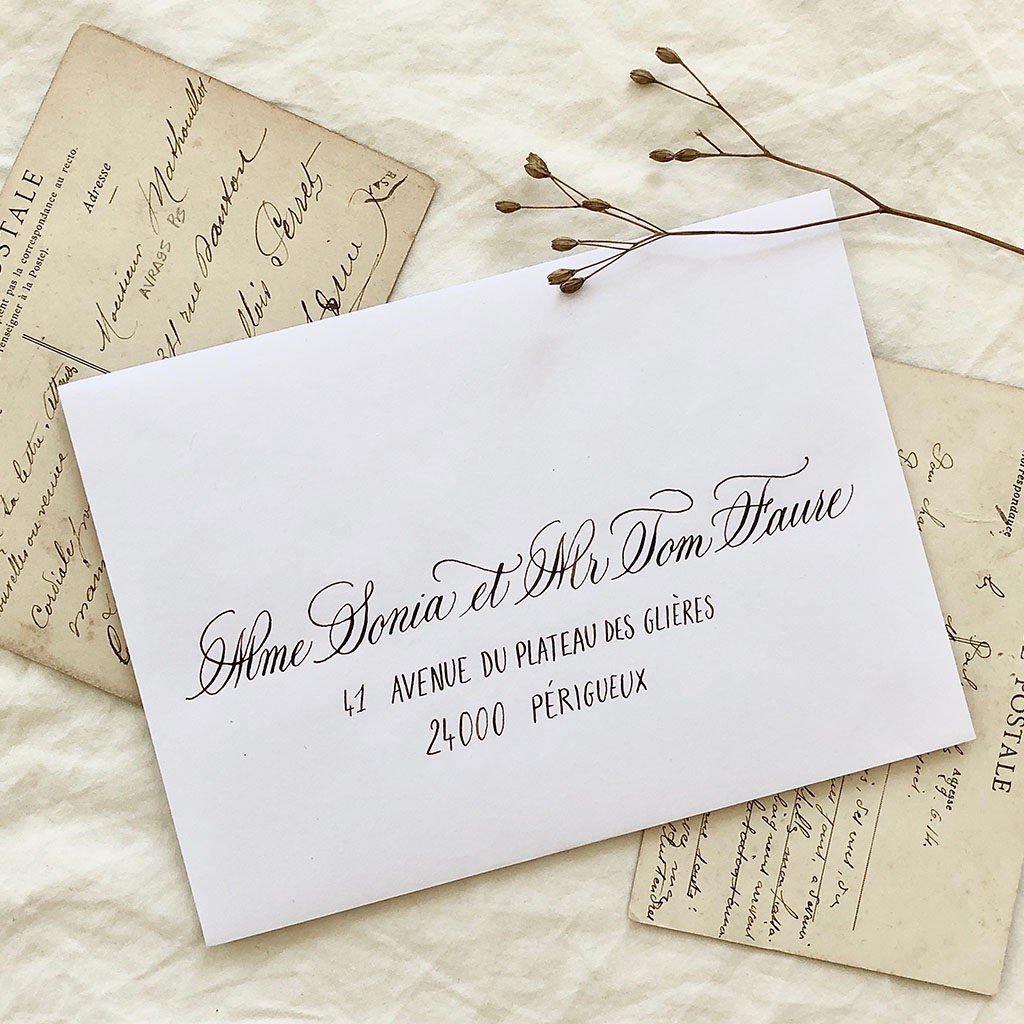 Envelopes calligraphy are a nice touch for your guests and they will not go unnoticed in their mailboxes.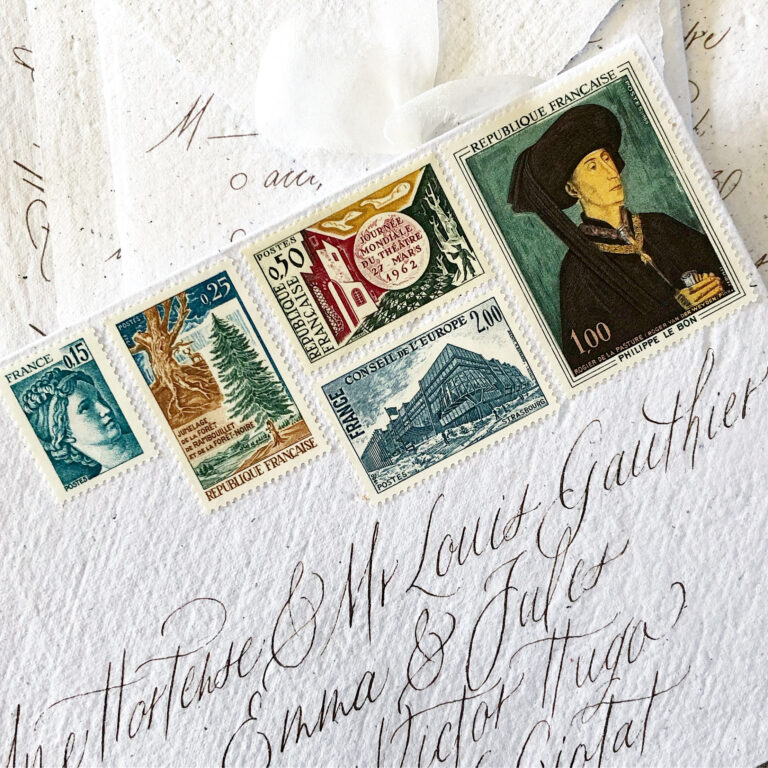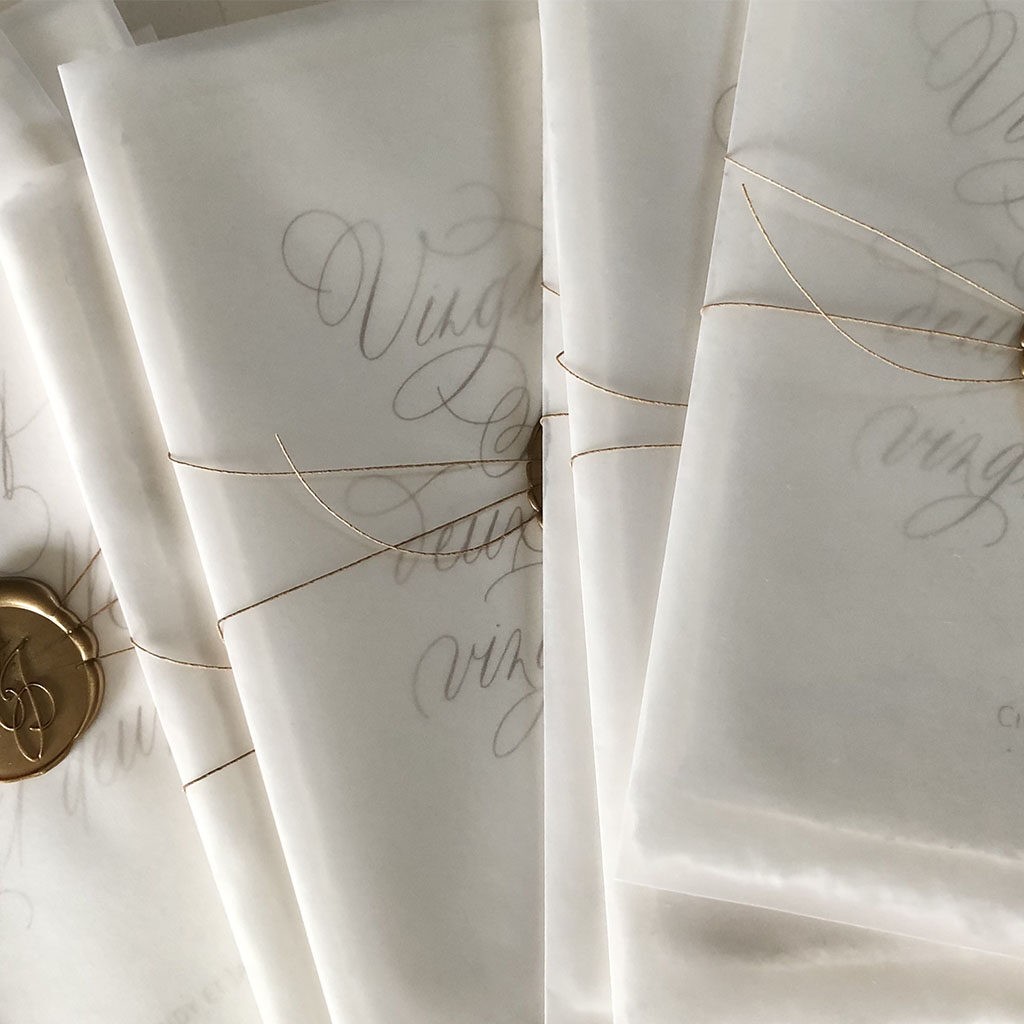 Vellum brings a very soft and delicate side to your invitations thanks to its play of transparency.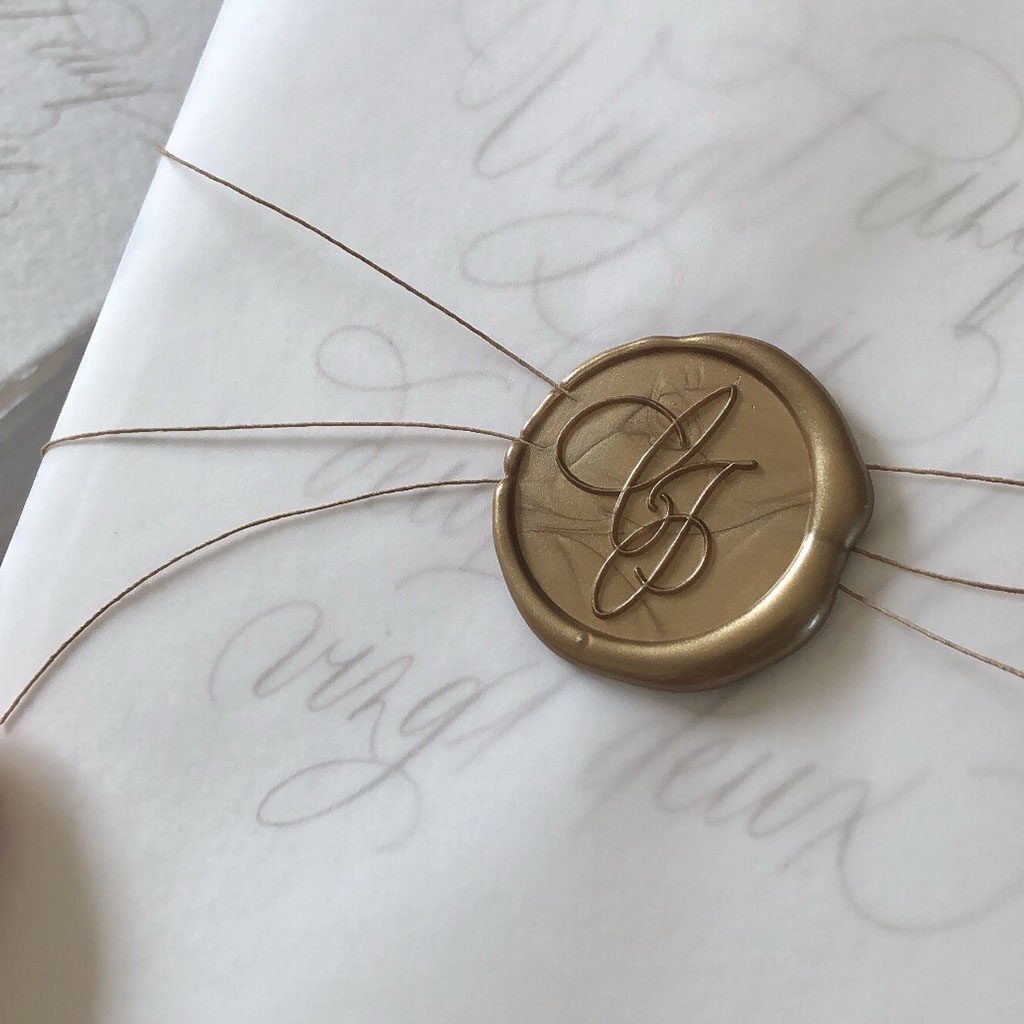 Both traditional and modern, wax seals are a great way to put your invitations together. Wax seals can be used in a thousand ways in invitations, and not just to close the envelope.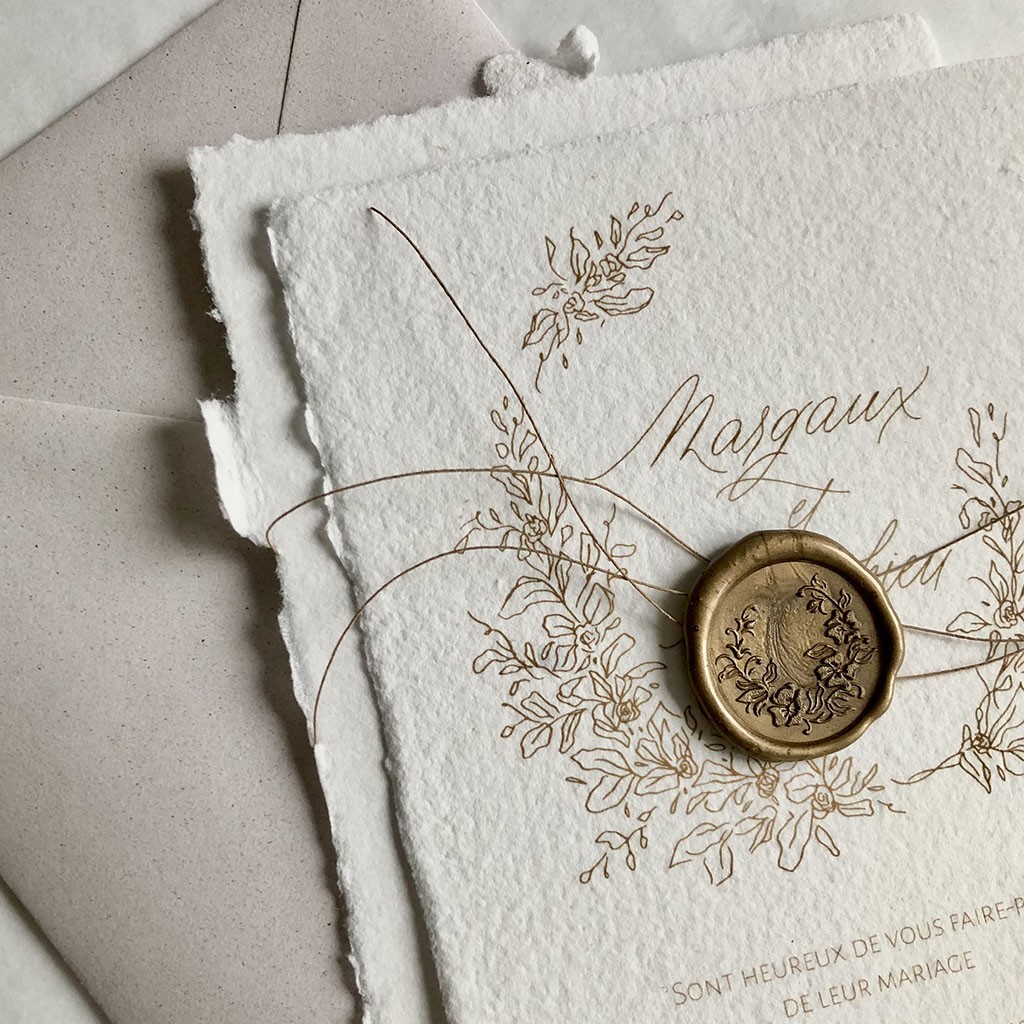 Thread is one of the best ways to put together an invitation suite. It allows you to hold your papers together in the envelope. Embellished with a wax seal or a pretty bow, the thread will add the final touch to your invitations.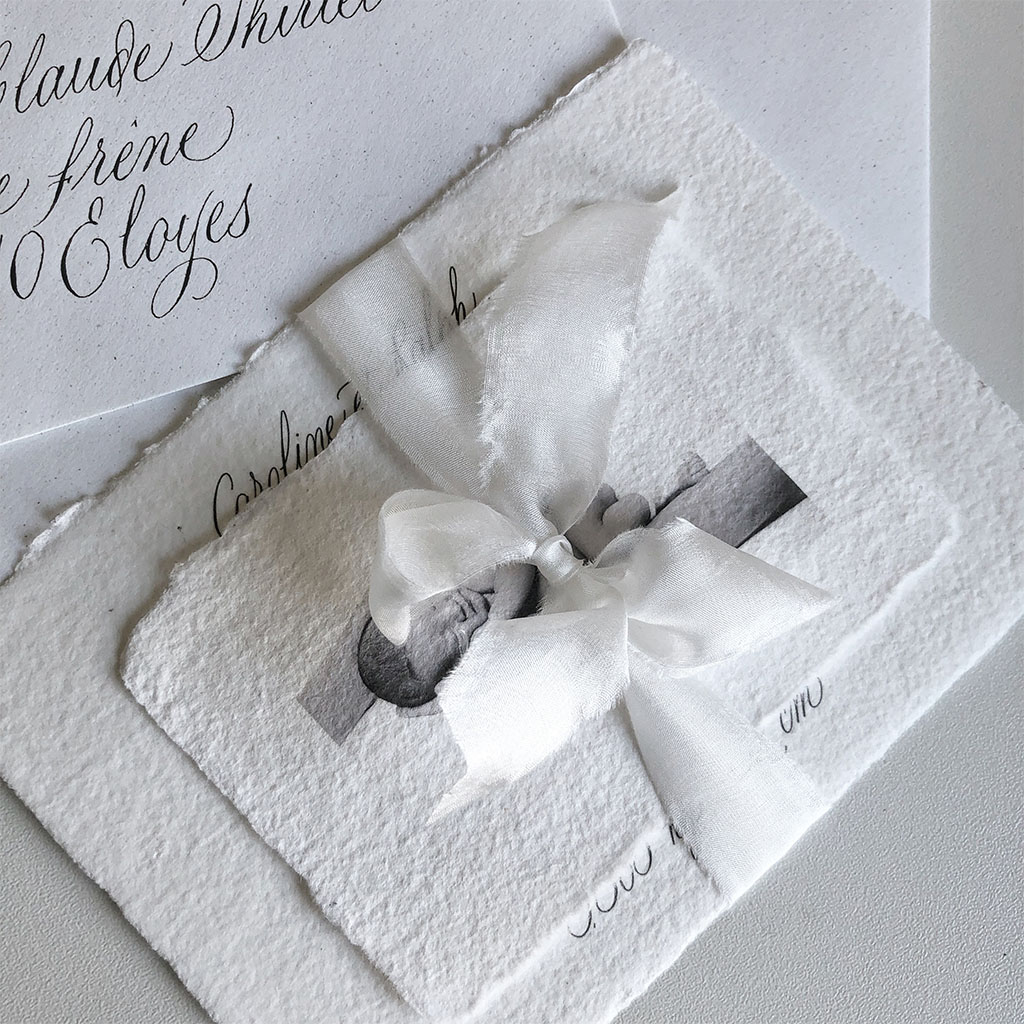 Ribbon brings the final touch to your invitations. Many types and colors of ribbons are available.